3rd win at Salisbury for Twilight
October 2023
Under the Twilight gave owner Roger Gould and the team at Staverton her third win at Salisbury - the only horse to do so this season. This brave and gutsy filly gave Harris Davis a fabulous race to give her a strong and convincing win and ends a fabulous season for her and owner Roger who is thrilled with her seasons racing. Twilight also gave groom Megan her first winning lead up at only the second time at the races, which was very emotional and exciting for her, not sure she has stopped smiling!

---
Summer 2023 Newsletter
August 2023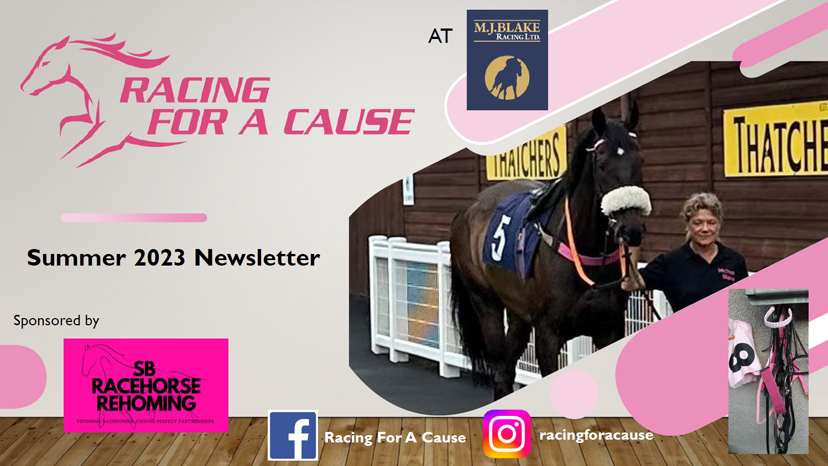 Inside this issue:
Clearance - our Superstar
New Beginnings

Freedom and Wheat (Dommy)
Bounty Pursuit (Bounty)

Fundraising
Syndicate Membership
Thank You
---
Clearance wins for the third time at Newton Abbot for Racing for a Cause
August 2023
In a fantastic race, Clearance and Tom Canon put on a gutsy and brave performance to beat the opposition to win for the third time at his beloved Newton Abbot. Great training performance from all the team at Michael Blake Racing.
Watch Clearance Win at Newton Abbot

---
Third win for Mr Zee at Windsor
August 2023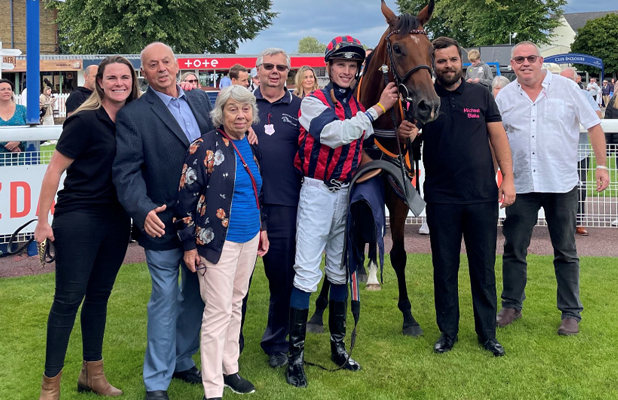 Mr Zee wins for the third time this season at Windsor with Luke Catton giving him a great ride and lead from the front from the off. Congratulations to the Staverton Owners Group who are thrilled with his form this season.
---
Clearance wins again at Newton Abbott
August 2023
Clearance wins again for the Racing for a Cause syndicate at his beloved Newton Abbott. A brave run by both Clancy and Tom Cannon proved too much for his rivals.

---
And we are back on top yet again!
July 2023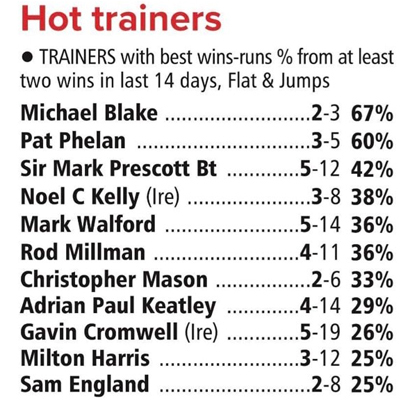 Keeping up the form of our small stable this grass season!!
Placing a horse with Michael Blake Racing you have a better than average chance of placings and a win!!!
New horses welcome to the yard, give Michael a call or arrange to come along to see our set up !!
---
Clearance wins for Racing for a Cause
June 2023
What a fantastic result last evening with Clearance winning at Newton Abbot... We met plenty of trouble on the home turn also but he bravely overcame those adversities. The horse was continuing an incredible run for the yard. It's almost as though they look along the stable row and say anything you can do I can do!

---
Under the Twilight wins again in convincing style at Salisbury
June 2023
Under the Twilight wins for the 2nd time this season in convincing style for owner Mr Roger Gould. Coming in 5 1/2 lengths clear of her nearest 3 year old rival, it was a another great win for the Michael Blake yard!

---
Syndicate Opportunity - Expression of Interest
June 2023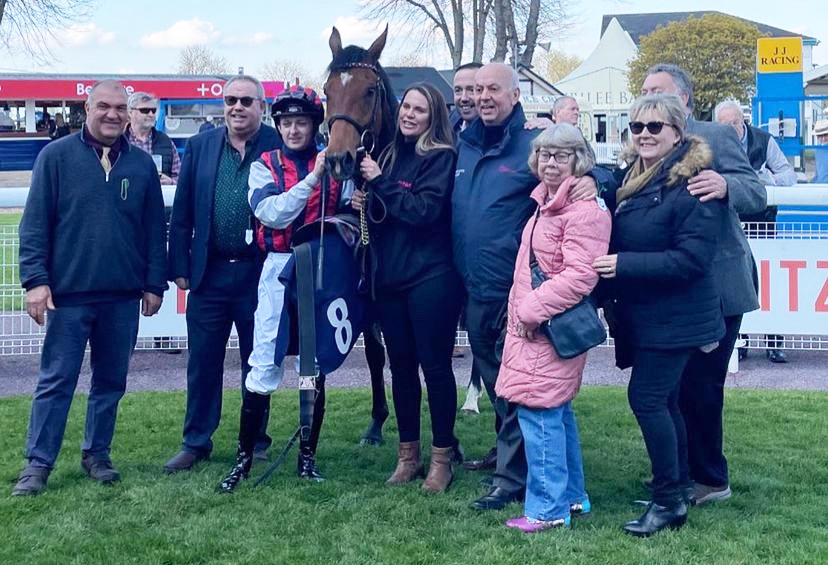 Following the brilliant success of Staverton Owners Group horses Mr Zee and We're Reunited, we are going to purchase a third horse!
---
Double up for the yard at Salisbury
May 2023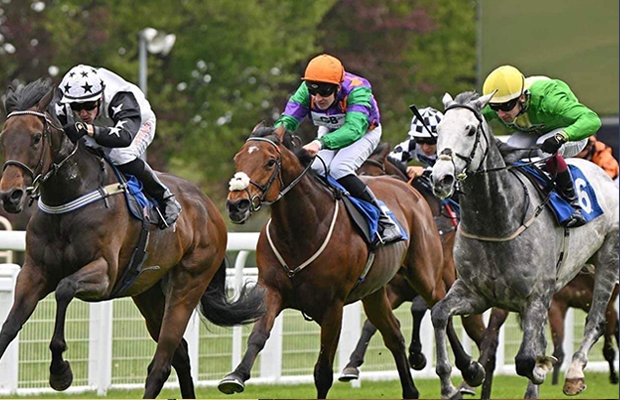 Win for Under the Twilight and delighted owner Roger Gould!

Under The Twilight was a fitting victor in the 6f handicap, winning on the second anniversary of late owner Jill Gould's death.
"That's the first winner in my name," said Gould's husband Roger, who was, quite understandably, choked with emotion.
"Jill started it off and I've taken over the colours and the rest of it almost as a memorial to her. She died two years ago today and was the one with the main interest in racing and I was the driver for a long time! We were together for many years and it would be marvellous if she was looking down on us."

Winning trainer Michael Blake said: "It's a lovely story. Jill was an owner - and a brilliant one - with me right back to the start when I had point-to-pointers, so we're talking 20 years ago, and supported me when I got my licence. It's great Roger has carried on with this one and shares in others."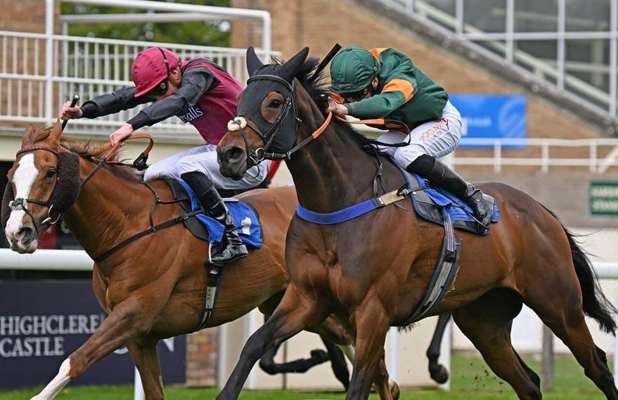 Win for Eagle Court for owner Alan Potts!

Alan Potts helped source Under The Twilight and saw Eagle Court carry his colours to victory in the 1m4f handicap, completing a double for Michael.
A professional punter who does not back his own horses, Potts, who first dipped into ownership 42 years ago, said: "I bought him specifically because I'd seen that fantastic card at Bath on Good Friday. He was rated 72 and I'd thought he'd be perfect for the 0-75 race, which was worth £35,000. Unfortunately 80 other people had the same idea and we didn't get into it!"
---
Winner at Windsor
May 2023
Win for Mr Zee and owners Staverton Owners Group!

Fabulous follow up consecutive win for Mr Zee at Windsor for the Staverton Owners Group. Another great ride from Adam Farragher.
All the members are thrilled at this double and Mr Zee performance and celebrated in style at Windsor

---
Winner at Windsor
April 2023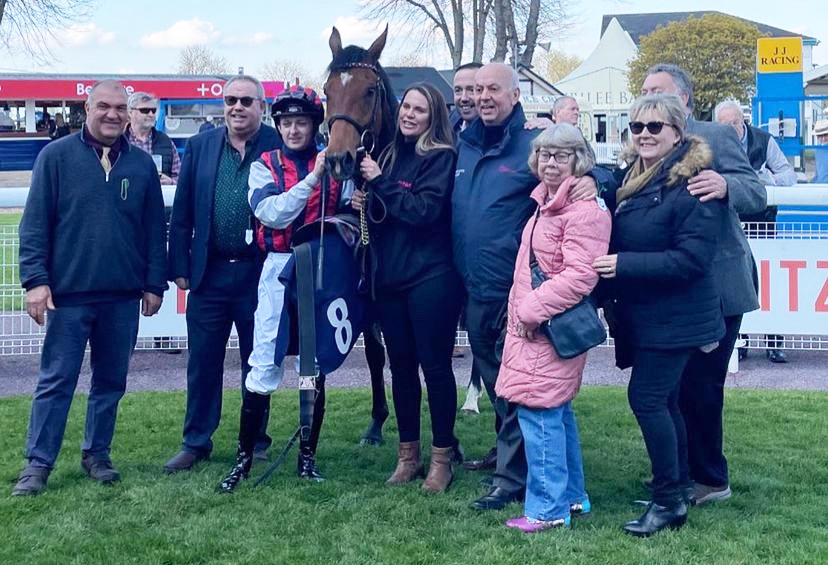 Fabulous win for first time out this season for Mr Zee who made all the running to win comfortably - amazing ride from Adam Farragher!

Lovely 3 year old filly is the latest to join the team. We have tweeked 1 or 2 things and she is now working really well. I see her running over sprint distances and she is ready to go. She is well handicapped and I am sure we can win some races with her.
---
WIN 2 Tickets to Ladies Day at the Cheltenham Festival
January 2023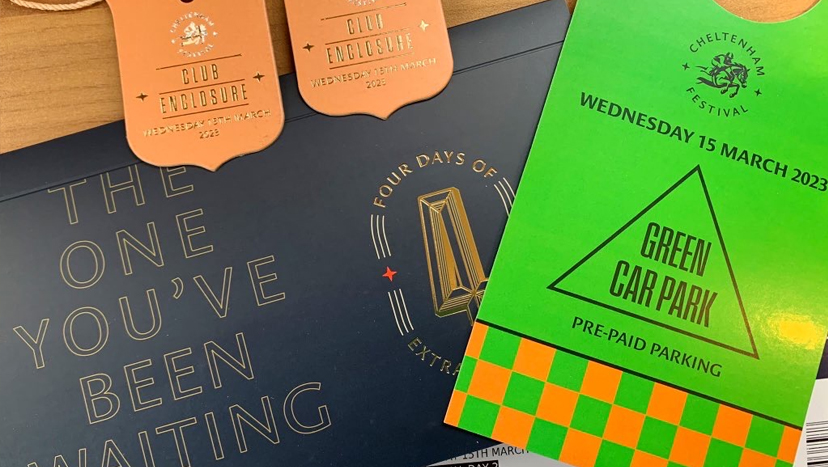 Cheltenham Racecourse AND The Jockey's club, have very kindly donated 2 tickets to Ladies Day in the Club enclosure (worth £200) for Racing for a Cause to raffle.
Proceeds will be divided between Carmela and the Injured Jockey's Fund.
Michael Blake Racing welcomes new owners
If you would like your horse trained by Michael Blake or you're interested in becoming an owner, please contact us
07971 675 180