Care of our horses
First class care of all horses is a top priority and every member of the team is wholly involved in and committed to ensuring that each horse enjoys a happy and comfortable life at Staverton.
Turnout plays an important role for all our horses and their wellbeing, whether it is in the field or in our individual cages we believe it is essential that our horses enjoy sometime away from their stables.
Staverton Farm has over 3 miles of idyllic beautiful rides along the riverside, around the farm and pretty uniquely to a racing stable after a training session or following a race our horses enjoy hacking around. We believe it helps the horses stay relaxed and happy, which shows in their races.
Essential to Michael's peace of mind is knowing that his horses are provided with the best fodder. They are fed a mixture of haylage and hay that is grown at Staverton Farm. Nick Hillier from West Country Haylage harvest's and produces it for us.
Getting the correct balance of feeds is imperative to the health of our horses. We use a mixture of feeds from Spillers, Dobson and Horrell and we favour Dengie Hi-Fi lite chaff. We also use a variety of supplements which are tailored to each horses needs.
Kelly Ann Appleby a work rider here at Staverton, is also a Certified Equine Physiotherapist and McTimoney Animal Chiropractor, whose skill in massaging the horses post-race is invaluable in helping to assess their muscular well-being.
Phil Perryman, has a wealth of knowledge in shoeing racehorses and has won awards for his corrective shoeing methods. To have a horse shod correctly helps its movement and reduces the stress on vital joints thus reducing injuries.
As well as the care given by their own team on a daily basis, Michael and Sharon appreciate the veterinary skills and support of the skilled team from Garston Vets and also Buffy Shirley-Beavan from Summerhill Equine Vets.
Care of the horses extends to the time when their racing careers are over and new homes or new careers have to be found for them. Sharon successfully achieves both with SB Rehoming, originally started to rehome Michael's horses, but now has trainers from all over the country sending their ex-racehorses to her to be retrained and matched with the right human. This is especially important to the owners who wish to ensure that their horses continue to enjoy a contented life after racing.
Phil Perryman, BSc (Hons) A.W.C.F.
Kelly Ann Appleby
kellyann_appleby@yahoo.co.uk
Tel: 07704652117

Nick Hillier
Leigh House Farm, Bradford on Avon
Tel: 07860298330
Garston Veterinary Group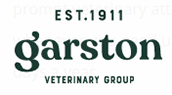 Buffy Shirley-Beavan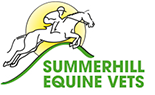 Sharon Blake
thesharon43@yahoo.com
Tel: 07812599904